Today I'd like to introduce you to Lauren Mosback, a mom, therapist, and author of a lovely, brand new children's book about loss which is debuting today: In Grandpaw's Pawprints. In this story, Bethany, the Bear's beloved Grandpaw dies – and she feels very sad and lost. With the help of her friends, Bethany learns that she can celebrate her Grandpaw by sharing his special qualities with others. By following in Grandpaw's pawprints, she can carry on and expand the mark he left on the world. On her journey toward healing, Bethany discovers that Grandpaw's love is still with her, and it never left. Let's get to know Lauren better!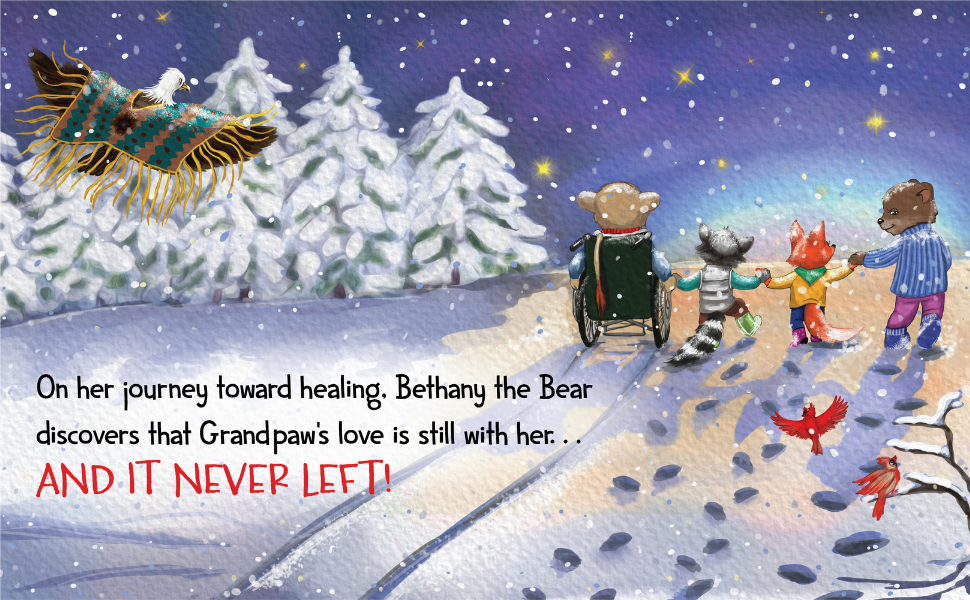 How would you describe yourself in 10 words?
Ten words I'd use to describe myself would be:  empathetic, caring, kind, observant, persistent, problem-solving, hardworking, passionate, therapist, and mom.
Tell us a bit about your background and how you became an author.
I'm a licensed mental health therapist who specializes in working with children and teens. I help kids work through struggles of worry, anxiety, sadness, and grief and empower them to develop coping skills to manage their challenging feelings. I also encourage my clients to identify and lean on their unique strengths and passions.
I wanted to share the ideas and strategies that I've found to help kids grow stronger and happier. I began writing children's books to share these skills with many kids – not just the ones that come into my counseling office.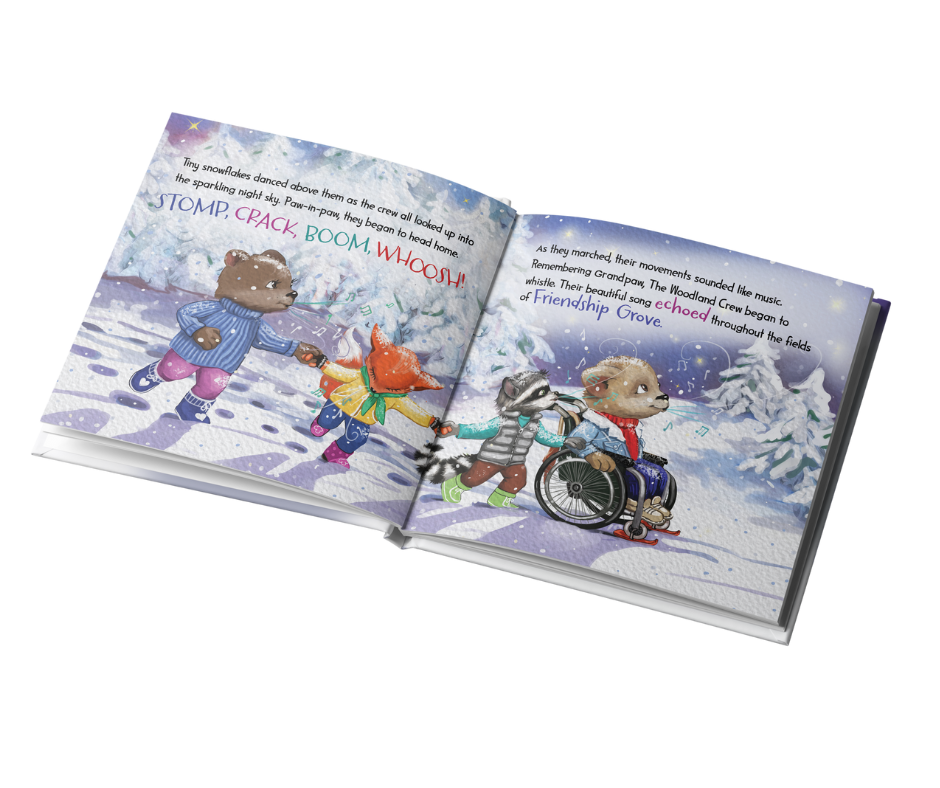 What do you wish that children, parents, and other professionals in your line of work, will take out of your new book "In Grandpaw's Pawprints"?
I hope that In Grandpaw's Pawprints will be a useful resource that children, parents, and professionals can use when someone they know, or love, dies. I hope readers will understand that although a person is gone from sight, they are not gone from your heart. Their love remains with you always. This is one of the main themes of my new book – the other being the importance of recognizing the impact a loved one left on the world.
How can we as parents better support our grieving children while at the same time, we are most probably also experiencing grief?
Grieve together. By sharing some of your own sadness, or other feelings of grief, you can help your children understand their own grief. This will also let them know that it's okay to grieve and share their feelings.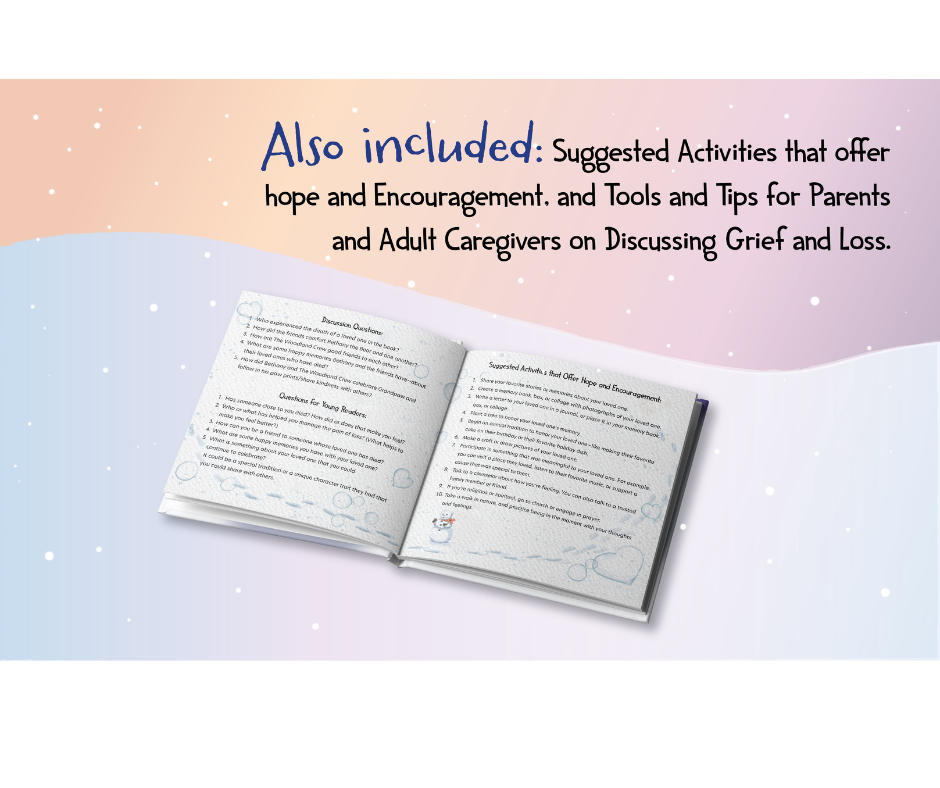 What other tips would you recommend to better support a child going through the bereavement process?
Talk to them. Start by discussing what you loved about that person and what impact they made on you, your child, or the community. Encourage them to open up about special character traits the person had, good memories together, or traditions that you can carry on individually or as a family.
In the back of my book, there is a helpful resource section that includes Tools and Tips for Parents and Adult Caregivers on Discussing Grief and Loss, as well as Suggested Activities that Offer Hope and Encouragement.
What is your vision? Where do you see yourself 5 years from now?
Writing, writing, writing! I see myself writing more books and, of course, continuing to counsel kids at my private practice. I hope I can continue to positively impact the lives of children and families. I also see myself adventuring with my own family. I have 4 little ones and so I see a life full of laughter, love, and a little bit of chaos!
If you could travel back in time and give advice to your teenage self, what would that be?
I would tell myself that it's ok to let down your guard – that you can be both vulnerable and strong. Both serious and silly. Both creative and realistic. I would tell myself to believe in yourself, and that even if you don't see it now, you have many strengths and abilities and will make a huge difference in the lives of others.

Share with us something sweet that has happened to you recently.
I had baby number 4 this past April, a little girl after 3 boys!

How can readers get in touch with you, and where can we find your books?
In Grandpaw's Pawprints is available on Amazon and many other places where books are sold. My other books, on topics like worry, anxiety, and emotions, are also available on Amazon. You can find my books if you search Lauren Mosback on Amazon.
You can get in touch with me through my social media pages at: Empowering Kids Media – Books & Mental Health/Wellness on Facebook and @Lelise_counselor on Instagram.
Category: Uncategorized