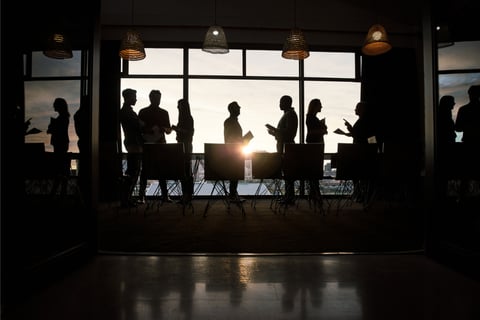 The insurance sector is packed with talent – and throughout the course of each year, Insurance Business shines the spotlight on many of them through a host of regional reports, naming everyone from the rising stars, to the elite women, to the top specialist brokers. But while it's great to know who is leading the way in each of IB's markets – Australia, New Zealand, Canada, Asia-Pacific, the US and the UK – who stands out above the pack as the brightest lights on the global stage?
That honour falls to the Global 100.
The Global 100, an annual report, features outstanding professionals across all of those markets – names who are driving growth, championing key issues, or advancing the business through education.
Take, for example, David Bearman, CEO of Aventum Group, who has been at the heart of the London market broking and MGA scenes. Bearman is an entrepreneurial leader who has built the Aventum Group from the ground up as an independent organisation.
Or what about Gary Hirst, CEO and president of CHES Special Risk, who has 38 years of insurance knowledge that has led him to great success in the Canadian MGA marketplace. This top CEO has established himself as an insurance industry icon, an example of a global leader who is ready to go out on a limb, having established the Canadian Association of Managing General Agents (CAMGA).
Some of the other huge names to make the list include:
You can read more about their inspiring journeys to the top by clicking on any of the links above.
However, for the full Global 100 2022 – read the full report now.